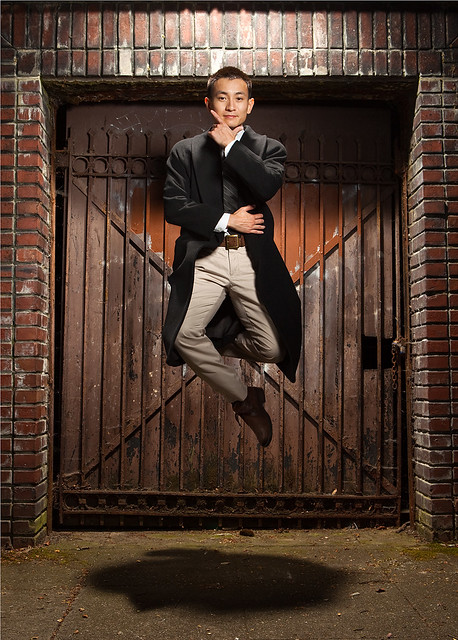 Photographer: Steve Korn
Bao Tran is a professional filmmaker currently raising money for his first feature film, The Paper Tigers, a "Kung Fu indie feature film about three guys who are one kick away from pulling their hamstrings".
Despite knowing that he wanted to do film from watching kung fu movies as a kid, Bao got a degree in computer science as it was the responsible thing to do for someone that is the child of immigrants. This tension between following your dreams and doing what is expected is a theme that is explored both in film and in life for Bao.
Outside of The Paper Tigers, Bao's editing credits include CHO LON, one of Southeast Asia's highest-budgeted action blockbusters, and JACKPOT, a heartfelt comedy selected as Vietnam's official entry to the 2016 Oscars for Best Foreign Film.
In today's episode, we talk about kung fu and the action movie genre, we talk about what its like to fundraise for a film, and we talk about telling a good story and what that might mean.
Quote
You have a lot of people you might start out with earlier on but they kind of go their separate ways or they go civilian as we say… Its just industry is very tough and its very hard to keep going and continue doing this.
– Bao Tran
Notes
how Bao's love of kung fu films let to a career in film
pursuing passion vs fulfilling family expectations
marketing and sales for people that would rather do anything else
Bao's first feature film - The Paper Tigers
film fundraising and kickstarter
diversity and shooting with a mixed race cast
shooting action movies and telling stories
Closing
inspiration

as artist, always looking for the work that goes behind art that looks effortless, really impressed with Beyoncé's homecoming

surprising fact

have a background that is not just film (eg. computer science degree)

principle
closing notes

always looking for people that could support the film and want to help - if that's you, reach out
Contact
Bao's website: http://pov-films.com/
Bao's email: bao@pov-films.com
LinkedIn: https://www.linkedin.com/in/tranquocbao/
Socials

Twitter: @_thepapertigers
Facebook: @ThePaperTigersMovie
Instagram: @_thepapertigers
Links